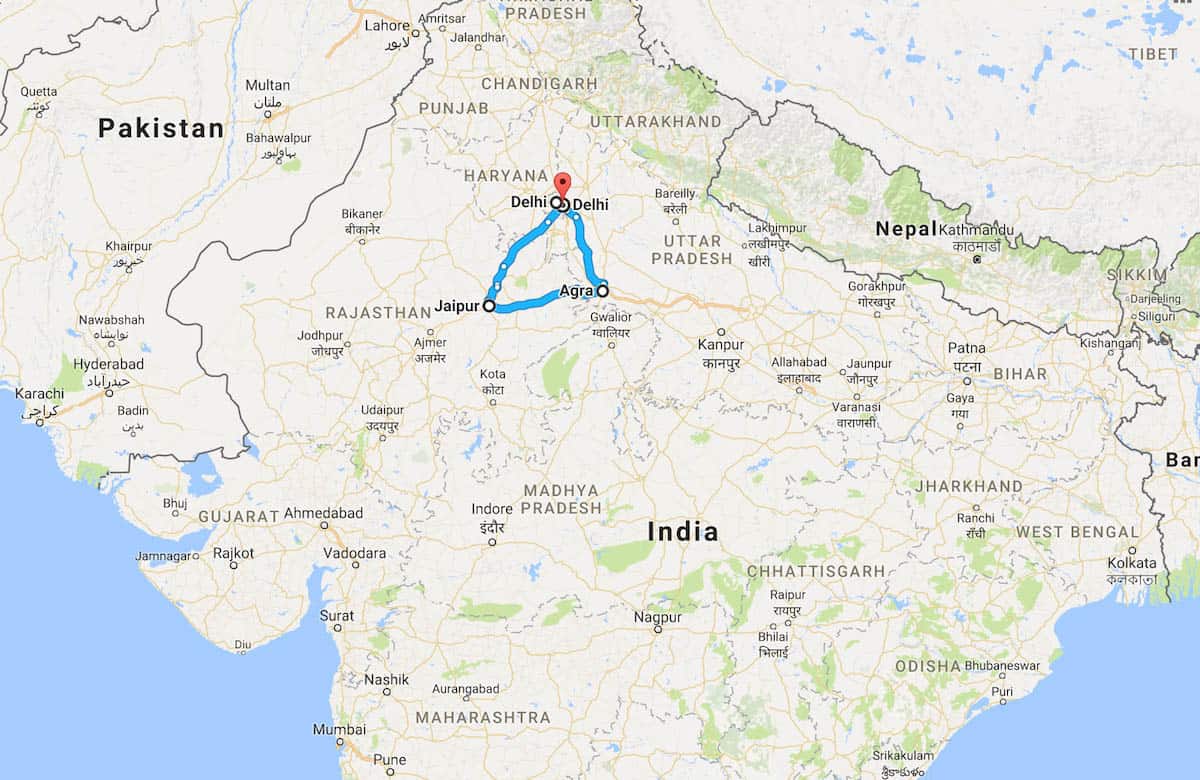 Jewish law enforces the states "Once a thing is done 3 times it becomes permanent" i.e. 3 denotes permanence. This is why many locations and tour operators around the world boasts of three stop or triangular tours.

The infamous golden triangle is the center spot for travellers. Its starts with the capital of the country "Delhi". The heart of food and luxery. From there it's on to one of the most iconic sites in the entire world, the Taj Mahal as you explore the city of Agra. Jaipur the Pink City is the last stop on your journey before your return to Delhi, with its many fascinating buildings ancient sites and modern day luxuries each city is sure to entertain.

Each city being connected by railways and roads when looked at on a map forms the shape of a triangle, with its vast amounts of cultural heritage sites, loaded with history and the seat of India's power, the route was given the name the golden triangle.